Welcome to Our Financing Department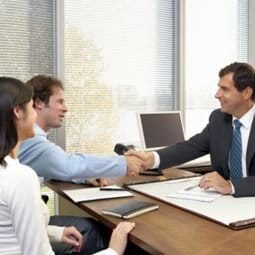 Let the Finance Center at Battlefield Ford be Your Guide to the Perfect Deal
Whether you choose a brand-new Ford model from our collection or one of our top-quality, used car, truck or SUV models, you can count on the team in our finance center to help you navigate the world of auto financing. We work with your specific needs and budget to find the payment plan you like, and we work with a number of financial institutions and banks throughout the Warrenton, Fairfax, Woodbridge, Gainesville VA and Ashburn area, to guide our customers to the perfect deal they can live with, every time.
Should You Finance or Lease Your Next Car?
Both financing and leasing have their own sets of perks, but which path is best for you? Well, that depends on your preferences. When you buy a car, it's yours once you pay off the loan and you can build equity. Leasing, on the other hand, offers lower monthly payments and more opportunities to drive brand-new Ford models every few years. We can provide you with more details so that you can enjoy the utmost confidence in your decision to go with an auto loan or lease, so we encourage you to reach out to us to learn more.
Finance Your Next Ford Model at Battlefield Ford without the Headache
Auto financing can be a tedious, stressful process, but our Manassas finance team is here to help you find the financing option that is best for you. While in the past you may have shopped your financial profile around Warrenton, Fairfax, Woodbridge, Gainesville VA and Ashburn for the right option, our finance team has established solid relationships with major lenders to have access to affordable auto financing options. To shorten your time on-site and to get a head start, fill out our online finance application and let our finance team know if you have any questions.