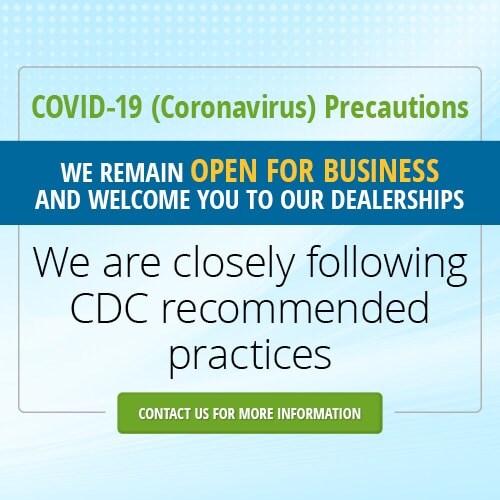 To Our Valued Customers,
At this time when the news is dominated by Coronavirus(COVID-19), we wanted to personally reach out and let you know that we are vigilantly implementing enhanced protocols to ensure your safety when visiting our business. We have also implemented 100% online pick up and delivery options for sales and service. Every day we closely monitor and analyze developments and statements from local, national, and international health agencies, and we are taking actions to comply with their directives.
At Battlefield Ford Manassas, our top priority is the health, safety, and well-being of our valued staff and customers. Our ability to protect you and yours starts first and foremost with our own people and the many ways we aim to serve you. We always take this responsibility seriously but we have made some enhancements to our day to day processes.
With that in mind, here are a few more things we want you to know:
·         We are operating under normal business hours in all of our departments.
·         We are reminding employees through multiple channels about washing hands often. We are talking to them about it and providing additional hand sanitizer dispensers as well.
·         We are buying more cleaning and disinfectant supplies and are increasing the frequency of cleaning high-touch surfaces in public areas with additional staffing.
·         As difficult as it may be, we have instructed our employees to avoid hand shaking with customers or co-workers. Our friendliness and customer service will still be held to the highest level.
·         If an employee appears to have flu-like symptoms they are being asked to properly seek medical attention and remain at home until they are symptom-free.
·         Our service and delivery team are wearing gloves when handling customer and company vehicles and are instructed to sanitize the vehicles before pick-up or drop-off.
·         Each department has several hand sanitizer stations placed throughout the stores
We work hard every day to make Battlefield Ford of Manassas a safe, healthy, and enjoyable place to shop for a new or used vehicle and to maintain your vehicles through our three service departments located in Manassas. Thank you for your business. We will always do everything we can to serve and protect you and your families. We will continue to update our company policies with you and our employees in mind.